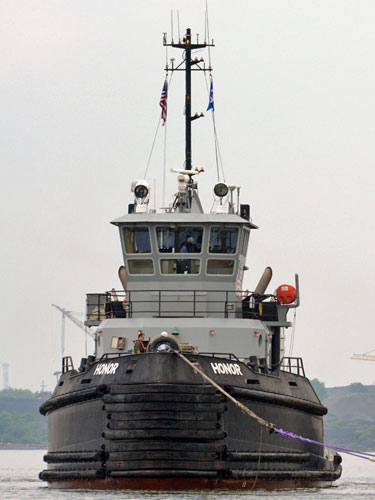 Tugboats are a common sight in Baltimore Harbor. These heavyweight vessels provide vital services to the shipping industry, marine construction companies, military, and other marine traffic.
Working solo or in teams, tugs use their specially built bows to nudge large vessels into position as they enter or leave their berths. Typically, tugboats work around the clock, year round, in all types of weather.
Tugboats also push or tow barges, construction equipment, and other specialized vessels. Although much of the work is local, tugboats are sometimes required to undertake long distance voyages in order to deliver their cargo.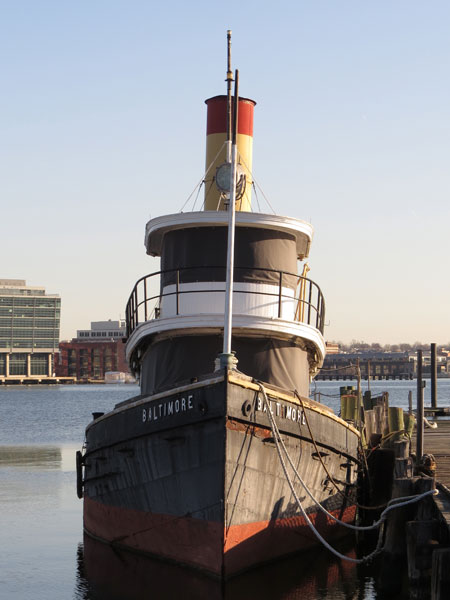 A popular stop in Baltimore Harbor is the Museum of Industry. One of its most notable exhibits is the historic steam tug Baltimore.
During the 1800's until the early 1900's, steam tugs assisted sailing vessels, steamships, and other craft entering and leaving the harbor.
These hard working vessels performed a variety of other duties including freight delivery, ice breaking, and other tasks.
Where To View Tugboats Near Baltimore
Maritime enthusiasts will find plenty of locations near Baltimore for viewing tugboats, barges, container ships, and other large vessels.
Around Baltimore Harbor are dozens of parks and public spaces with waterfront views. Popular areas for ship watching include Canton Waterfront Park, Fort McHenry, Middle Branch Trail, Fort Armistead Park, Walnut Point, Fort Smallwood Park, and North Point Park.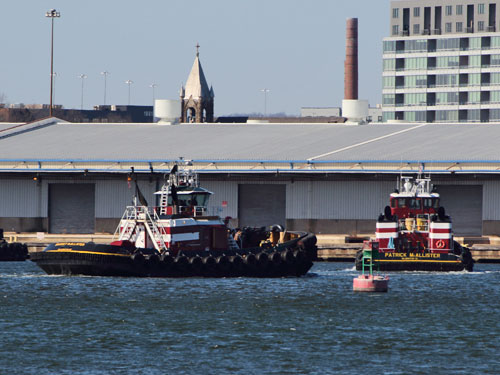 McCalister tugs are a familiar sight in Baltimore Harbor. These powerful vessels are often seen assisting container ships and other commercial traffic.
A few miles south, near Annapolis, the shipping channel passes through a narrow portion of the Chesapeake Bay. On the western shore, tugboats and other large vessels can be viewed from Sandy Point State Park.
On the Eastern Shore side near Kent Island, Terrapin Nature Park offers views of ships traveling up and down the bay. Further south at Matapeake Pier, vessels of all types can be seen transiting the channel.
Related Information