Several historic Lighthouses are located near Baltimore Maryland.
Seven Foot Knoll Lighthouse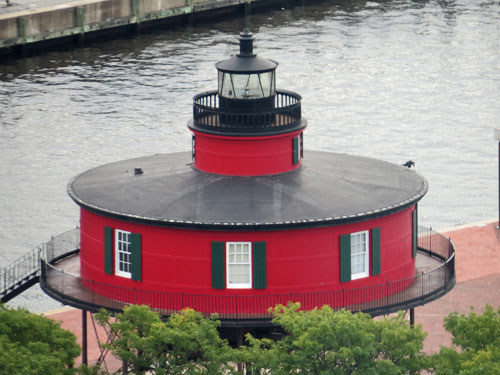 Seven Foot Knoll Lighthouse is on display in Baltimore's Inner Harbor. This famous screwpile style lighthouse once stood watch atop Seven Foot Knoll in the Chesapeake Bay, near Baltimore.
Craighill Channel Range Lights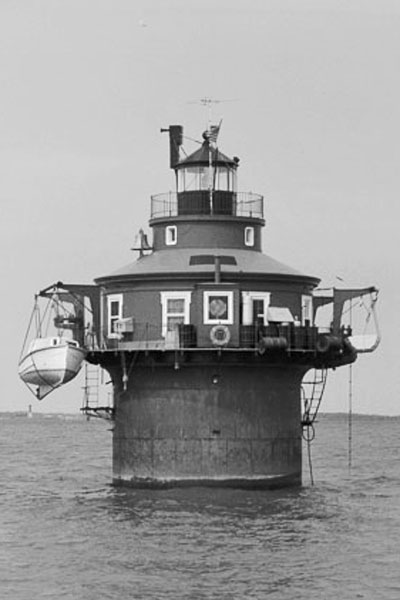 The Craighill Channel Lower Range front and rear lights mark an important route to the Patapsco River, near Baltimore, MD. The front light consists of a caisson foundation with circular dwelling and tower.
The rear light, known locally as "Millers Island Light", consists of a pyramidal iron frame surrounding a plate-encased stairway.
Fort Carroll Lighthouse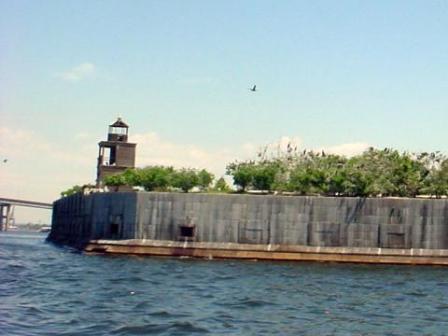 Fort Carroll Lighthouse is located atop a man-made island fortress in the Patapsco River. Fort Carroll Lighthouse once marked the turn from the Brewerton Channel to the Fort McHenry Channel going into and out of Baltimore Harbor. The light was discontinued in 1931. After WWII, both the fort and the lighthouse were abandoned. Fort Carroll Lighthouse can be seen from Fort Armistead Park.
Baltimore Harbor Light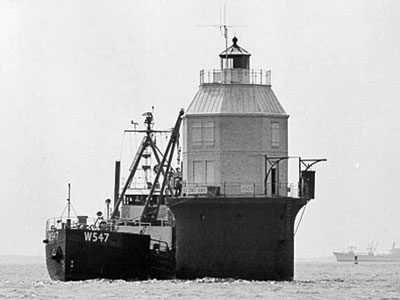 Baltimore Harbor Light is one of the most recognizable lighthouses in the upper Chesapeake Bay. The historic lighthouse is located near the mouth of the Magothy River, about 1.6 miles southeast of Gibson Island. The lighthouse guides mariners to the southern entrance to the Craighill Channel.
Sandy Point Light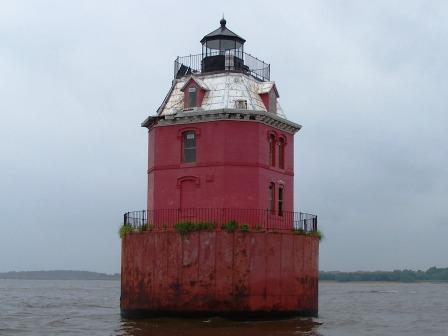 Sandy Point Shoal Light is located off Sandy Point, near Annapolis, Maryland. One of the area's best known landmarks, the 3 story caisson type lighthouse is visible from the westbound span of Chesapeake Bay Bridge and the beach at Sandy Point State Park.
The Craighill Channel Lower Range Lights, Baltimore Harbor Light, and Sandy Point Shoal Light are listed on the National Register of Historic Places. Local guides offer boat tours to nearby lighthouses and other landmarks.
Related Information