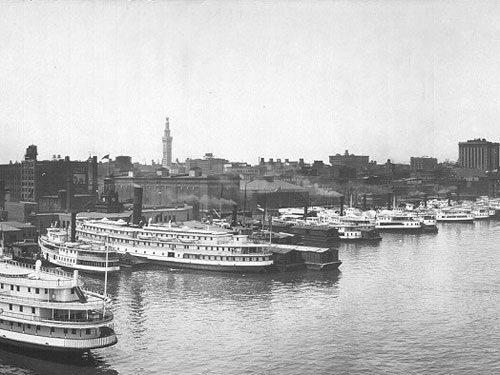 Since its beginning as one of the first colonial port communities, Baltimore has had major impacts on American history.
The City of Baltimore and nearby areas are home to hundreds of historic buildings, memorials, vessels, lighthouses, and other landmarks.
Historic Districts
Baltimore contains both National Register Historic Districts and Baltimore City Historic Districts.
Historic districts are designated by the National Park Service through listing on the National Register of Historic Places.
The Baltimore Commission for Historical and Architectural Preservation (CHAP) can also designate historic districts, typically known as CHAP districts.
Some Baltimore City Historic Districts encompass portions of National Register Districts and vice versa.
Baltimore National Heritage Area
The Baltimore National Heritage Area is managed through the non-profit Baltimore Heritage Area Association, Inc.
The purpose of the heritage area is to help local agencies and non-profits to carry out projects and programs that recognize and protect heritage resources; develop recreational and educational opportunities; increase public awareness and appreciation of natural, historic, scenic, and cultural resources; protect and restore historic sites and buildings that reflect the heritage area's themes; and ensure that signs identify points of interest.
Patapsco Valley Heritage Area
In 2015, the Patapsco Valley became one of Maryland's 13 certified Heritage Areas. This designation depended upon the unanimous approval of the Patapsco Valley Heritage Area (PVHA) Management Plan by both the Baltimore and Howard County Councils.
History Organizations
Baltimore Heritage, Inc.
www.baltimoreheritage.org
Baltimore Heritage, Inc. is Baltimore's nonprofit historic and architectural preservation organization. Baltimore Heritage works to preserve and promote Baltimore's historic buildings and neighborhoods.
Maryland Historical Trust
mht.maryland.gov
The Maryland Historical Trust is an agency of Maryland Department of Planning and serves as the Maryland State Historic Preservation Office. The agency serves to assist in research, conservation, and education,of Maryland's historical and cultural heritage.
Patapsco Heritage Greenway
www.patapsco.org
The Patapsco Heritage Greenway (PHG) is the managing entity of Maryland's Patapsco Valley Heritage Area.
PHG is dedicated to preserving, protecting, interpreting and restoring the environment, history and culture of the Patapsco Valley between Daniels and Elkridge, Maryland.
In addition to the entities listed, there are scores of local organizations that work to protect historical resources of Baltimore City, Baltimore County, and nearby areas.
Related Information