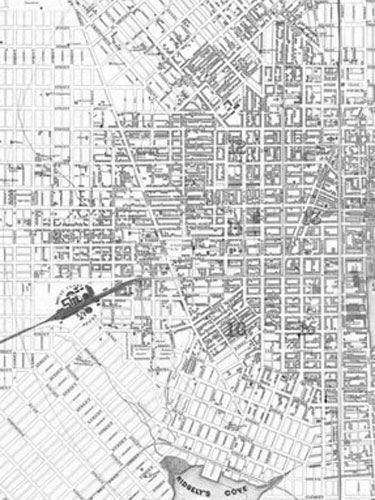 The Maryland Historical Trust (MHT) recently announced FY 2020 Historic Preservation Non-Capital Grant Program recipients.
Among the 2020 grants is a project in Baltimore:
Baltimore Heritage, Inc. – City of Baltimore ($21,200 grant awarded)
This project involves conducting a survey of African American heritage sites in the Old West Baltimore National Register District.
The survey expects to yield new or expanded Maryland Inventory of Historic Properties (MIHP) forms.
MHT received over $1 million dollars in non-capital grant requests this year and awarded nine grants totaling $300,000 to Maryland nonprofit organizations and local jurisdictions for fiscal year 2020.
The funds for these grants were distributed from the Maryland Heritage Areas Authority Financing Fund to MHT to support and encourage research, survey, planning, and educational activities involving architectural, archeological and cultural resources.
The goal of the Historic Preservation Non-Capital Grants Program is to identify, document, and preserve buildings, communities, and sites of historical and cultural importance to the State of Maryland.
MHT identified several special funding priorities for the FY 2020 grant cycle, including:
broad-based and comprehensive archeological or architectural surveys;
assessment and documentation of threatened areas of the state due to impacts of natural disasters and ongoing natural processes;
and projects undertaking in-depth architectural or archeological study of a specific topic, time period, or theme.
This year's grant awards ranged from $15,000 to $55,000.
The availability of fiscal year 2021 Historic Preservation Non-Capital Grants Program funds, Application deadlines and workshop dates will be announced in the spring of 2020 on MHT's website.
For more information about the Historic Preservation Non-Capital Grant program, visit: https://mht.maryland.gov/.