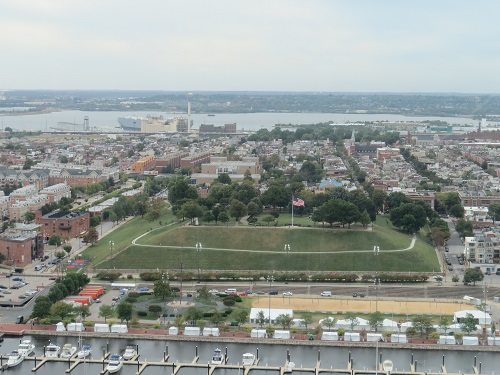 In early 2022, the Maryland Board of Public Works (BPW) approved 11 Program Open Space projects totaling $6.3 million in grants for Baltimore City. An array of projects includes new and upgrades to existing park facilities throughout Baltimore.
In January, the board approved about $4 million in Program Open Space grant funding provided by the Maryland Department of Natural Resources (DNR) for Baltimore City.
In total, the State's 2022 Budget included $4.2 million through the Program Open Space Local program, and $6 million in direct grants to Baltimore City for its park projects.
Baltimore City is also receiving $10 million through the Local Parks and Playgrounds Infrastructure program.
Program Open Space funding for Baltimore City in FY 2022 includes:
Baltimore Park System FY 2022 direct grant for general operation and maintenance – $3.1 million
Bocek Park Athletic Center – $600,000
Cab Calloway Legends Square Park – $250,000
Chick Webb Recreation Center – Indoor Pool – $1,967,000
City Springs Park Improvements – Field House – $700,000
Clifton Park Maintenance Facility – $550,000
DeWees Park Improvements – $250,000
Farring Baybrook Parking Lot – $150,000
Federal Hill Slope Stabilization Phase 2 – $350,000
Druid Hill Park Reservoir Improvements – Phase I – $400,000
Gwynns Falls Athletic Field Renovation – $300,000
Morrell Park Improvements – Field House – $419,341
Patterson Park Athletic Field Renovation – $350,000
Patterson Park Master Plan Implementation – Boat Lake – $300,000
Riverside Athletic Field House – $564,000
In Maryland, more than 6,700 park and conservation area projects have been assisted through Program Open Space Local grants.
source: Maryland Department of Natural Resources